Watch brand Casio India has updated its ever-so-popular line of G-Shock watch in India with the GM-110 and a limited-edition Dragon BallZ (GA-110JDB-1A4). The second one here seems more interesting as its aims to bring back the 90s anime feel with its distinctive design. The GM-110 has a metallic look in gold. While the regular version costs ₹15, 495, the Dragon BallZ variant cost ₹12,995.
The regular version has a metal covered Shock-Resistant structure and a glass fibre reinforced raisin inner case. In addition, you get a forged and molded bezel alongside a laminated dial and super illuminator. The watch is also boasted for its thick band design and the battery life of about 3 years. On the other hand, the Dragon BallZ variant has a face design with Dragon Ball along with the iconic Orange colour look with a logo at the back. There's a LED light as well along with a Magnetic resistant and Shock resistant body like the regular model, and mineral glass with 200-meter water resistance.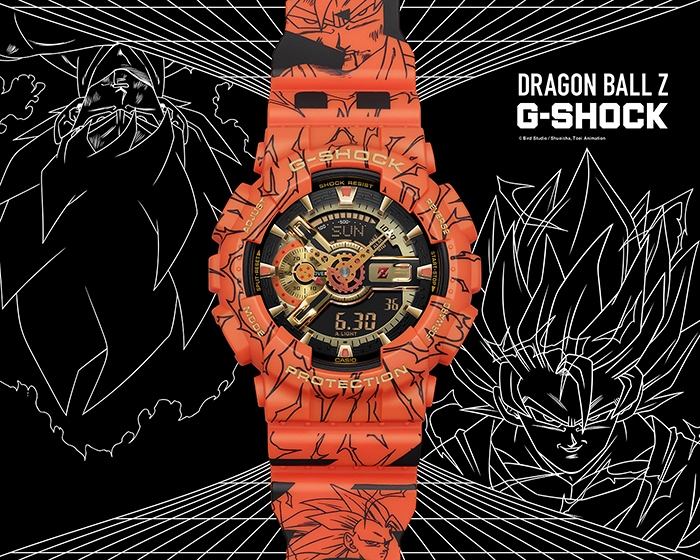 This limited-edition watch comes almost a month after Casio announced the pre-booking for its other limited-edition G-Shock watches in India. The offer included announced the pre-booking for its limited-edition G-Shock watches in India. The Places+Faces is an international apparel and photography brand started by famous photographers Imran Ciesay and Solomon Boyede (or Ciesay and Soulz, respectively). They have collaborated with Casio's G-shock DW6900 series to bring you the G-Shock X Places+Faces DW6900PF-1. This watch costs Rs 7,995.
The company collaborated with One Piece to bring in the G-shock x One Piece GA-110JOP-1A4DR which costs Rs 13,995.