The Typhoon Hato in China smashed windows, stranded cars, uprooted trees and flooded streets. For one man, however, it has also brought a very unusual gift – a yacht. An incredible video shared by Steve Pheby shows a yacht washing ashore right in his very backyard. The incident took place yesterday in the Hebe Haven area of the Sai Kung Peninsula in Hong Kong. "I got a yacht as salvage to deal with now," writes Mr Pheby, Director of Hong Kong Hikers Ltd., in his video.
Watch the incredible footage below:
I got a yacht as salvage to deal with now

Geplaatst door Steve Pheby op dinsdag 22 augustus 2017
"The owner still hasn't claimed his yacht and it is beached on rocks just a few dozen meters away," Mr Pheby told.
Mr Pheby's video has been viewed over 8,500 times on Facebook.
He adds that another yacht has also washed up close to his home. "There is another yacht that has been beached too," Mr Pheby said.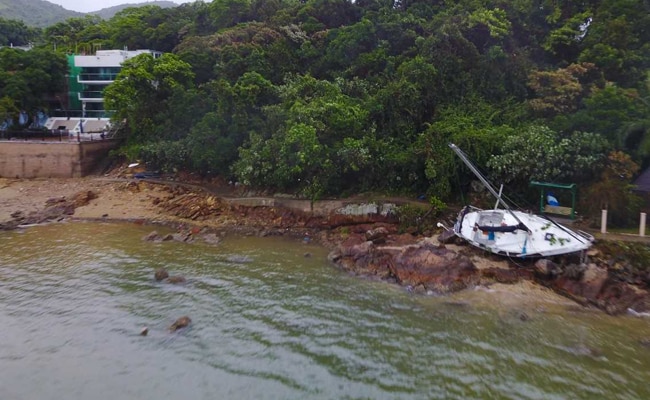 It wasn't just a bad day for boats in China. A shocking video also showed how the typhoon made cars float in floodwater in Zhuhai city.
 
0