On Saturday morning, the city of Paris woke up to a 50-foot-long sperm whale beached on the banks of the Seine River. But how did a whale, creatures typically found in saline water oceans, end up on the banks of a fresh water river? Well, it turns out that the 'dead whale' is actually an art installation. According to Mashable, the whale was brought to Paris by Captain Boomer Collective, a Belgian art collective that aims to spread awareness about whales and the effect humans have on their habitat.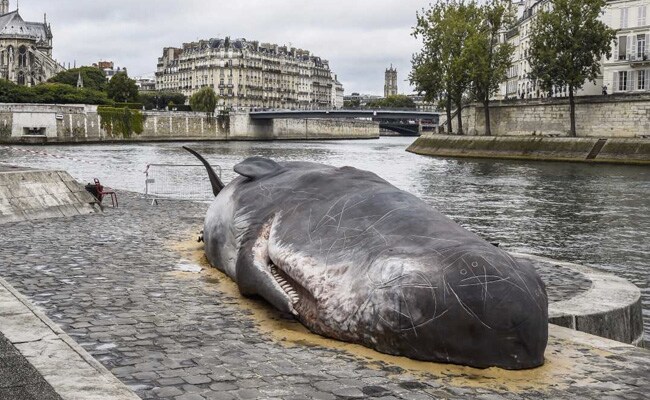 Captain Boomer Collective's hyper-real, life-sized whale model has created quite a stir in Paris. On social media, users reported that it even smelled like a real whale.
Whale in Paris 🙂 #art love this idea. Protect whale and oceans!! This is incredible and the smell Was so real..crazy! pic.twitter.com/ja8kZaIx9h

— Jennifer (@jennilly24) July 23, 2017
Just arrived in Paris and found a stranded whale! ??#captainboomercollective #whale #paris #whaleparis #notredame pic.twitter.com/JOY5pK2tfy

— Julien Kerduff (@julienkerduff) July 23, 2017
The Mirror reports that the whale model will be on display till Sunday.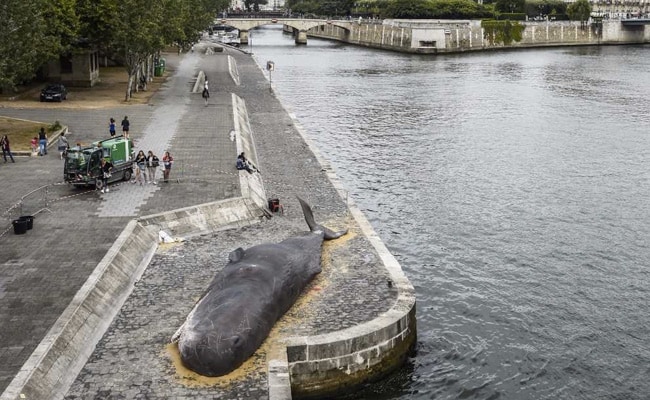 According to Captain Boomer Collective's website, viewers of the art installation also get educated about sperm whales through interactions with real scientists on the spot.
0