Nestled in the rocky terrains of Pali district in Rajasthan lies a resort so earthy and ethereal that you would just want to take a vacation only to enjoy it. Such is the make of the resort that it seems like it is blossoming right out of the picturesque land.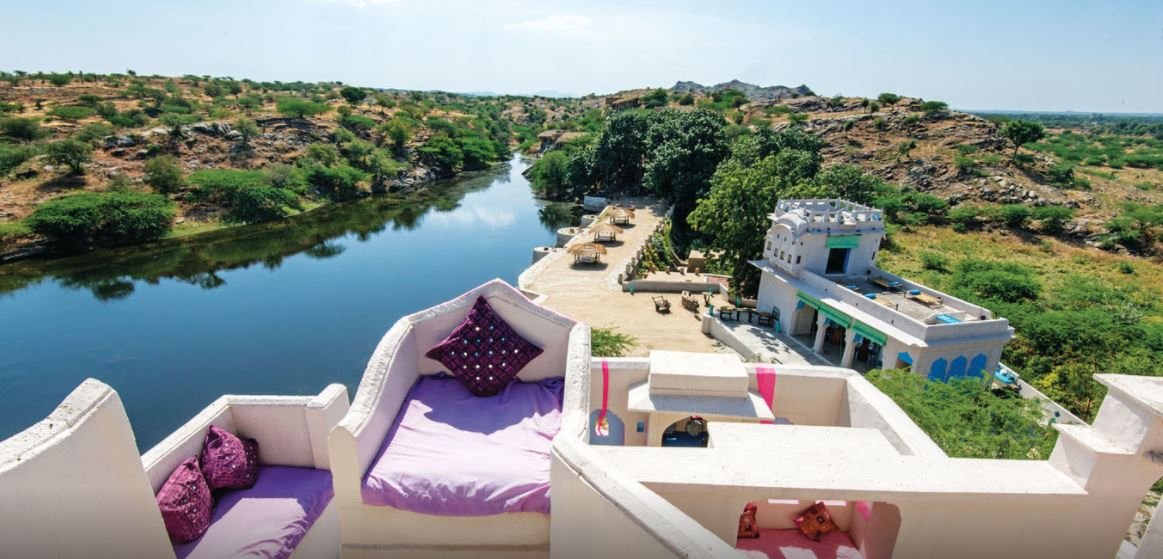 Built by Lakshman Singh in the 19th century, Lakshman Sagar was a hunting lodge that has now been beautified and re-conceptualized into a resort. Built then to host other noble families and British emissaries, Lakshman Sagar today will make you feel no less with its royal aura, and traditionally lavish services. Not just that, the resort will bring you back in touch with nature and earth, as much as it will pamper and rejuvenate you.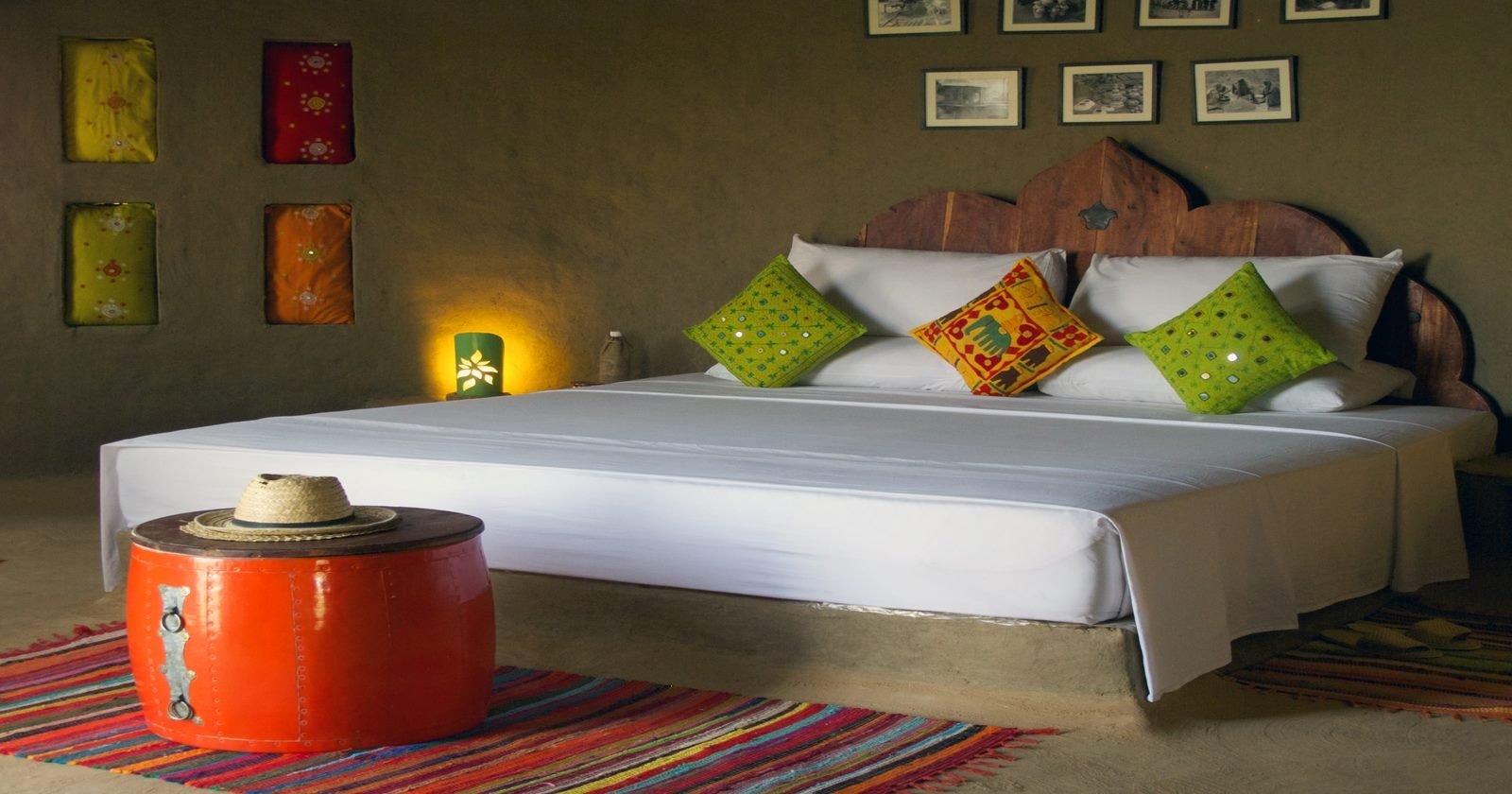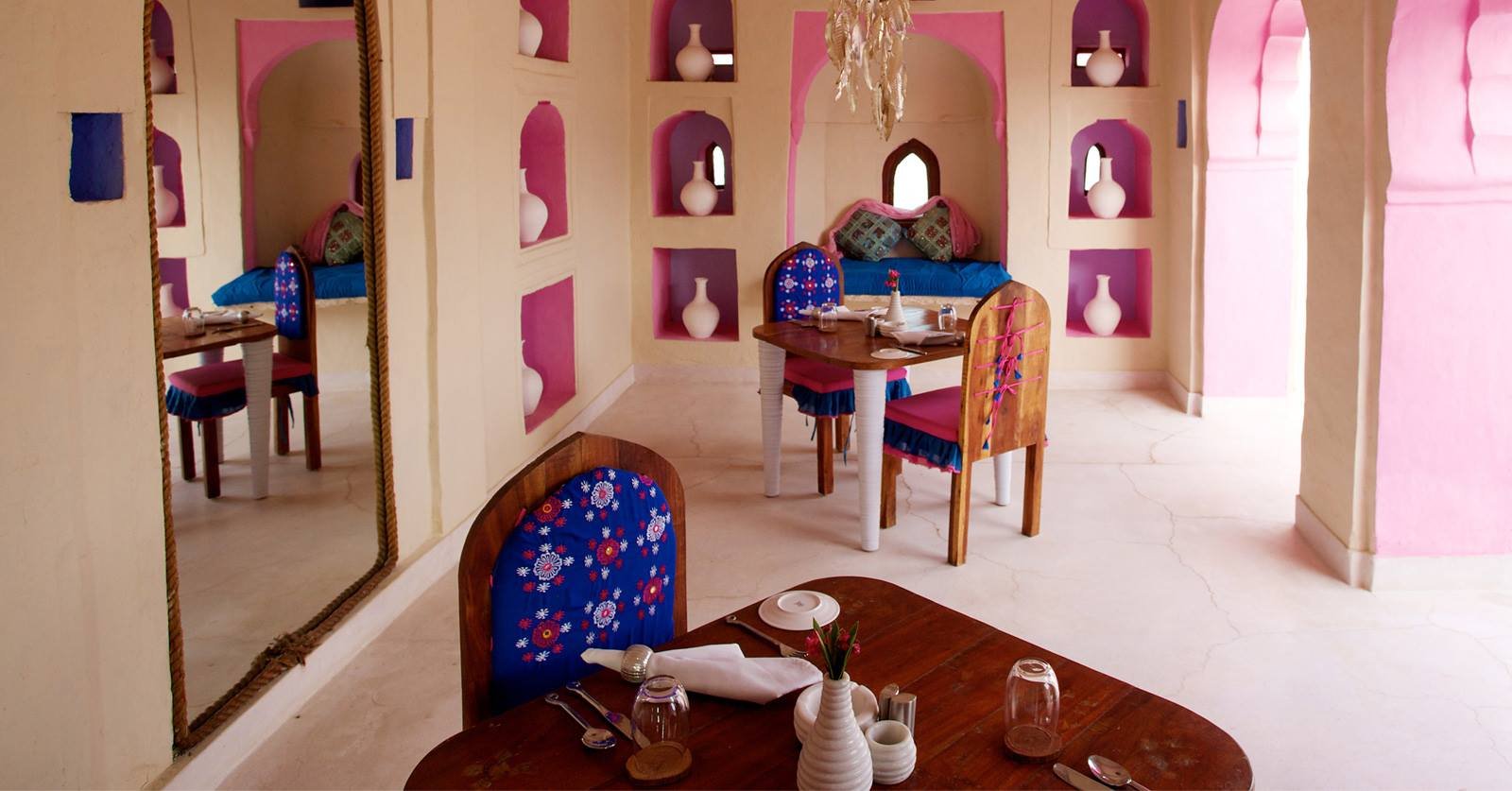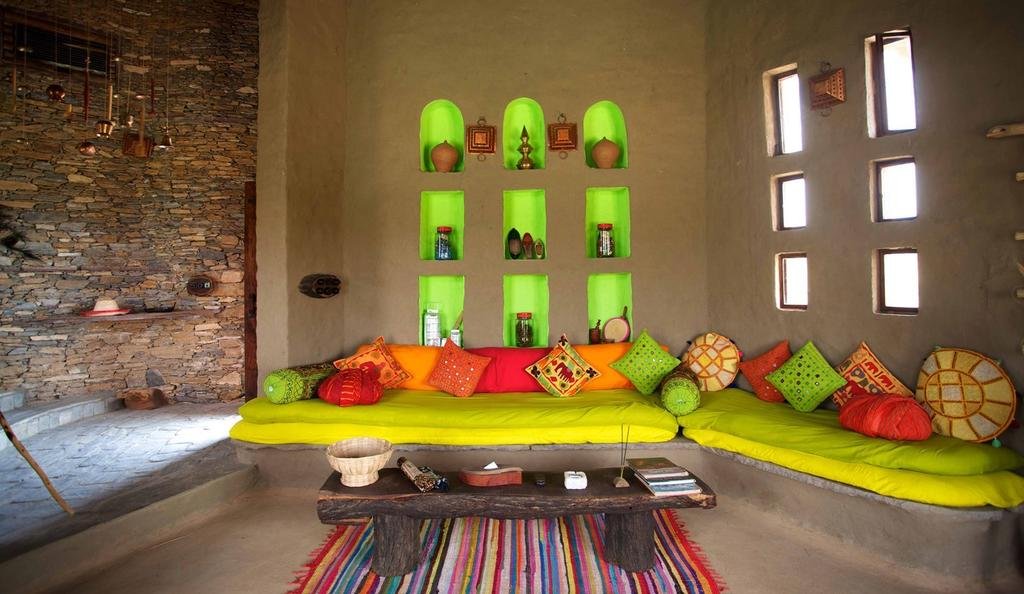 12 colorfully rich and ecologically sensible cottages await your stay!
Embellished in traditional Rajasthani style with hints of historic British influences, each mud & stone cottage comes with – wait for it – a private pool, which further overlooks the man-made lake. 
Did we mention the single rock-cut pool?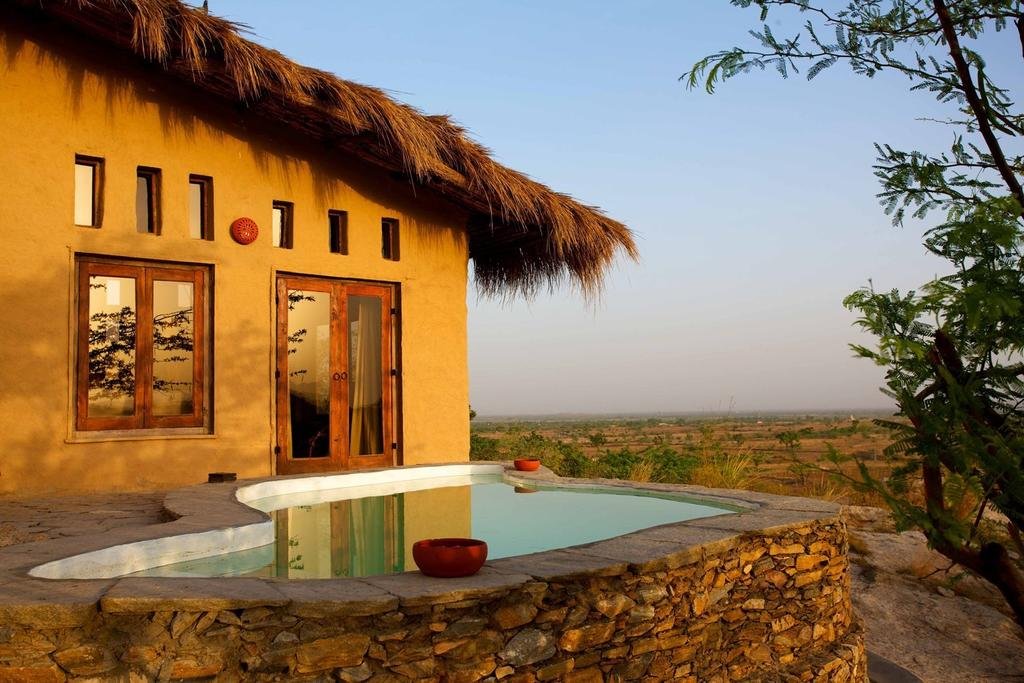 Can you just for a moment picture yourself in a pool, admiring the wide expanse of water and land, under a canopy of stars? We sir, really can't wait to go.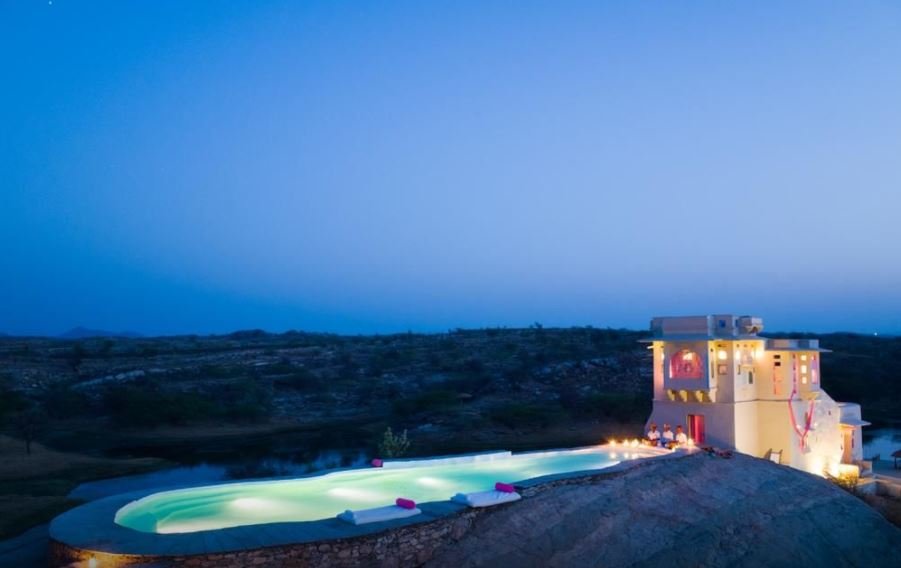 Lakshman Sagar is not just about beautiful settings, they offer you experiences which you will talk about for days after.  You want to taste the local liquor? Or take part in goat herding? Vegetable harvesting? With that (and more) the guests are inspired and encouraged to connect with the rustic vibes. With bird watching, cooking classes, fishing, pottery classes, star gazing, vegetable picking and yoga, the place with spoil you really. 
And if that is not enough, they make eating an experience that you will not forget.
Based on the concept of slow-food, the traditional Rajasthani cuisine is prepared with love and local ingredients and meets high standards of culinary delight, while also promoting healthy, enjoyable eating.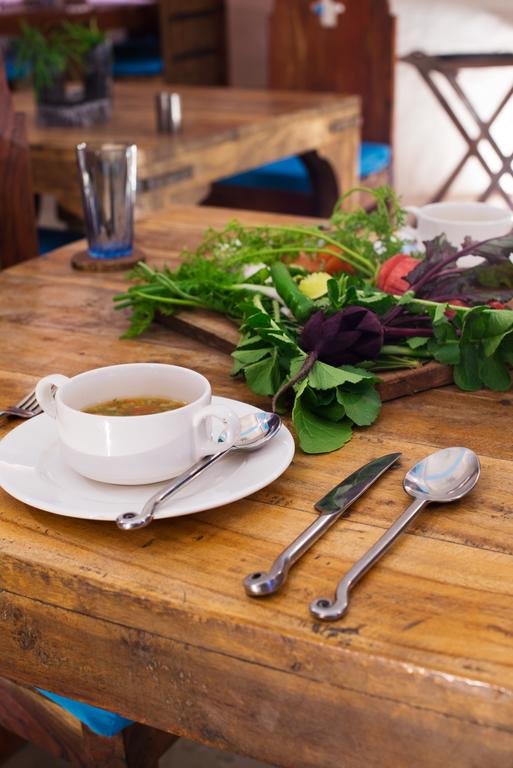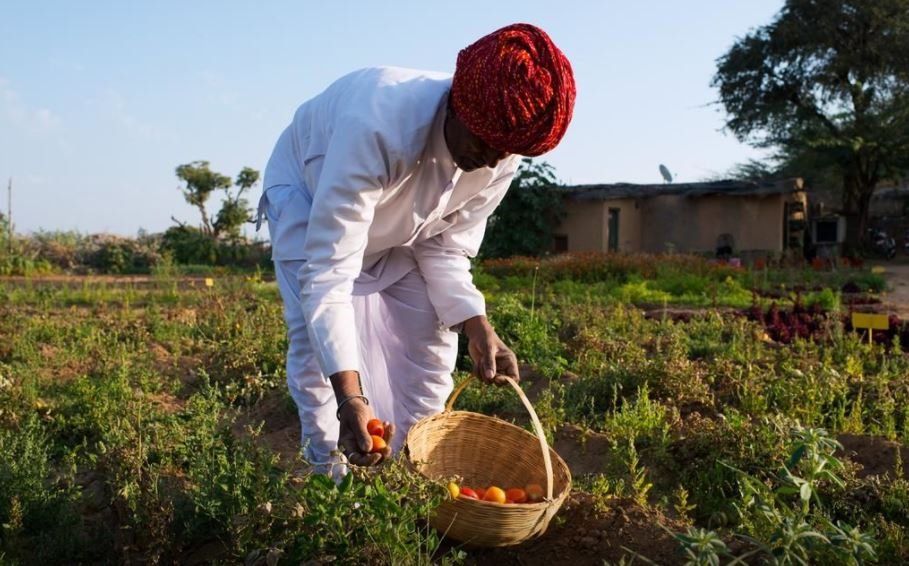 And if you don't want to eat at the cottage or the resort, how about packing up a picnic and heading to the Raipur Fort for lunch? 
All in all, more than reconnecting with yourself, Lakshman Sagar is a resort that will take you a step ahead and help you reconnect with nature and with the land of Rajasthan. And it will be so, so good.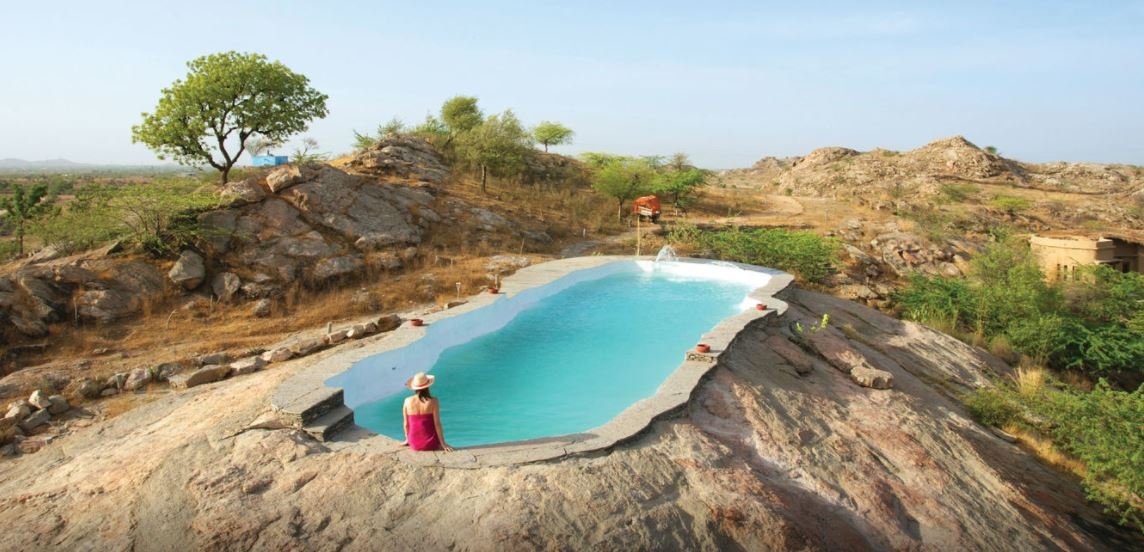 When To Go
November to February, as all trips to Rajasthan should be. The property is shut in the summer.
Price 
₹12,000 and up for a cottage
How To Get There 
The resort is 10 kilometers off NH-14 en-route to Jodhpur via Pali.
It is 2 hours away from Jodhpur Airport and Haripur Railway Station is only 3 kms away.
0